At Emily's Hairdressing we understand the importance of regularly updating and progressing our skills and experience to give our customers the very best service that we can. Last week we had the incredible Georgia Bell, owner at Twisted Scissors salon in Rotherham, join us to do training on balayage and creative colouring, which is her speciality. 
Along with owning her salon in Yorkshire, Georgia Bell is a talented stylist and colour educator who travels all over the country to work with a huge range of stylists. She has worked at the award winning Not Another Salon in London, where Emily recently went to work for several days too. She is also part of the Fellowship of Hairdressing which we work closely with, attending many of the events that they hold. We have admired Georgia's work for a long time by following her on social media and meeting her at many industry events, so we were extremely excited ahead of the two days of training we had planned with her. 
Two intense days of training began on Sunday 20th October where we went over Balayage techniques and natural looks. With such busy lifestyles, she taught us three different, amazing techniques to speed up your balayage experience. Balayage is becoming a really popular look where the colour sweeps through the hair, usually from dark at the roots to light at the ends. We also went through an ombre effect, a very natural soft balayage with foils for maximum lift, and how to create ribbons through the hair in your balayage, the most effortless softest blends. These colour techniques allow us to create an individual style for each customer and tailor your new look to suit. The sessions were all finished off with cutting techniques and different ways to style the hair.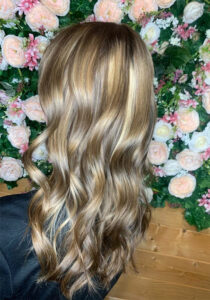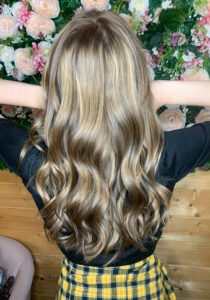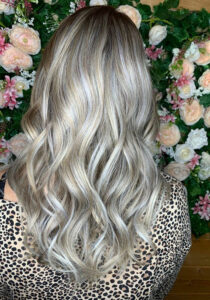 The second day we worked on vibrant colours, creating different colour techniques and to create vibrant fun colours that look expensive without such premium prices. Working again on three models, we then finished their hair with more different techniques and cuts. 
The time spent with Georgia and the training that we have received over the two days means that we can provide higher standard in balayage and colour placement, standing out from the crowd, with some amazing techniques. We can't wait to bring these new techniques to you, so ask us all about it at your next appointment.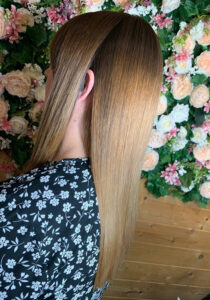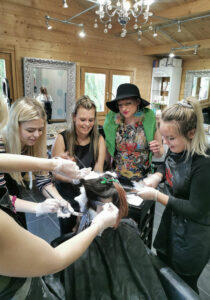 We also want to say thank you to our models who spent time with us while we were learning in each session, and a huge thank you to our amazing makeup artist Amy Charlotte who came to do our models' makeup on the day.