Emily opened the doors to her unique salon in 2012.
Her cabin of creativity is based in Snargate, within the sleepy countryside. The peaceful location ensures you can relax with the best service and refreshments in a restful environment with a one to one experience and free parking!
We guarantee you will leave with a smile on your face and hair you can't wait to show off.
If escaping the hustle and bustle of the high street and being pampered for a few hours sounds good to you, book in today.
At the Cabin of Creativity, we are there to provide you with the best service possible.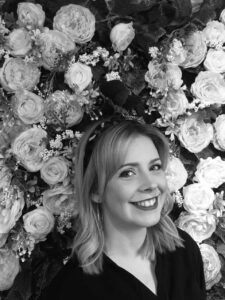 Emily has 14 years experience in the industry. Emily has lots of qualifications in lots of different aspects of hairdressing, from creative colouring and colour correction, to barbering and hair cutting, to being a wedding hair specialist. She has lots of ambition and a strong passion for learning. Emily is always up in London bringing back the fashion and trends to her salon to share with all of her staff and customers. She's a state registered hairdresser. She loves making you love your hair. She says "Hairdressing isn't a job, its my hobby and passion".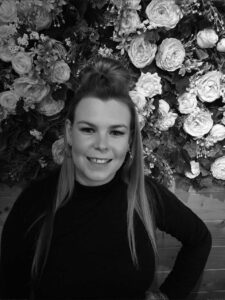 Sammy Joined us in February 2017 and has now progressed to Assistant Manager. Since Sammy has joined us, we have watched her skills grow. Her passion for colouring and cutting is great to see. She has attended many course's, her ideas and inspiration is always growing. She loves keeping up with the trends and latest colouring techniques. Sammy is not just our stylist, she has a massive input in our salon. This girl just does not stop. Keep an eye out, this girls is going far. If you want to choose a stylist that you can completely trust and relax with Sammy is the stylist for you.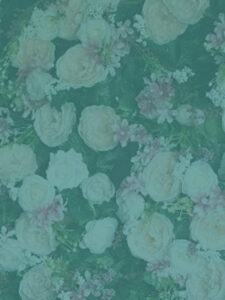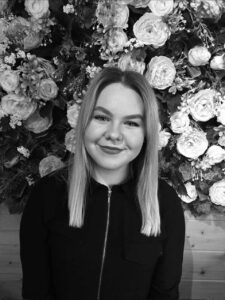 Tegan is our bundle of joy, she's great fun and bubbly. She works with us on Saturday's and is already learning the trade at her very young age. She is a stylist in the making, a stylist you will have to watch out for in the future.
She has started her training in blow dry's and toners and is doing really well.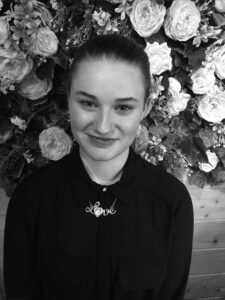 Lily joins us every Saturday and Wednesday evening after school. She's an invaluable part of the team, making sure everything is clean, tidy and everything is running smoothly.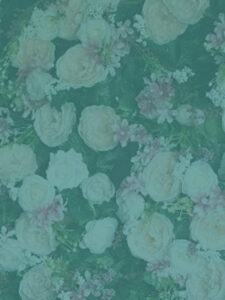 Shannon joined us in 2021.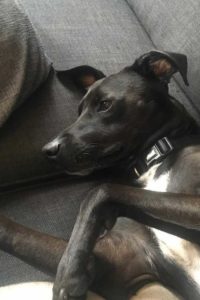 Salon dog Chuck is very much part of the team. He sometimes joins us in the salon, keeping tabs on the team, making sure they're all working hard to create new styles for you.