It has been celebrations all round this month at the Cabin of Creativity. Emily has been cutting, colouring and styling hair from her base in Snargate for 7 years this month, so to celebrate we had a salon party!
On top of this, we wanted to reward one of our key team member's hard work since she joined us in 2017. Sammy has been invaluable to the team, helping to ensure the salon runs smoothly and is always there to put a smile on our faces.
So I would like to introduce you to… Our new Assistant Manager! Congratulations to Sammy!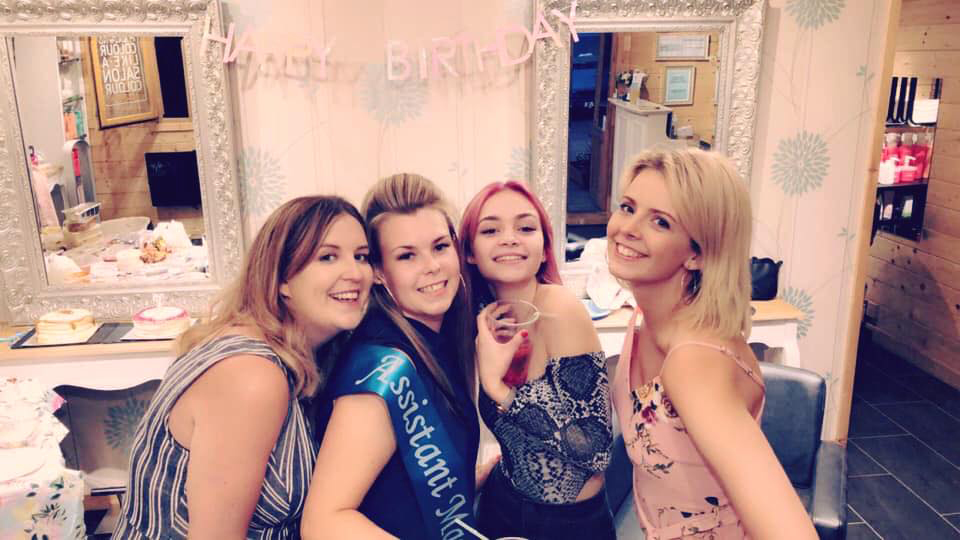 Make sure you follow us on Facebook and Instagram (@emilys_hairdressing) for all the latest updates and news from Emily's Hairdressing!