Hair loss is something that can affect us all, both men and women, and we understand that it's a sensitive topic. Perhaps you have seen hair in the shower? Or maybe your ponytail feels smaller than normal? Maybe your scalp feels itchy or tight? 
Well, don't despair!  We are here to help! Did you know that we're Hair Thinning Specialists? 
We look at all three sectors of hair thinning 
An unhealthy scalp 

Fewer hair strands 

Finer individual hair strands 
What are the reasons for hair thinning? 
Well the truth is there are so many, here are just some of the reasons behind hair thinning. 
Genetics
Do you have a family history of thinning? No matter what side of the family it is, this could affect your chances.
Stress & Trauma 
This could be caused by things like work, parenting, school duties, or an upcoming wedding? Is your lifestyle or work life stressful?
Diet
Dietary changes can have a big impact on the health of your hair, animal fats, rapid weight loss and liquid protein diets can result in lack of amino acids, biotin, iron and protein, which are essential for healthy looking hair. 
Health
There are many health conditions out there that can influence hair thinning and hair loss, some underlying issues can be thyroids, hormonal changes, pregnancy and menopause. 
Medication 
Some medications can contribute to excessive hair growth or loss, and add changes in hair texture. 
Environment
Sunlight, climate and pollution can have a negative impact on the hair and scalp. Exposure to chlorinated water, minerals and metal can also affect the hair. 
Is there anything I can do to help with my hair loss?
Use shampoo and conditioner that moisturises your hair and your scalp.

Massage your scalp for 3 minutes to help stimulate the blood flow.

Diet and lifestyle are important factors in hair health, because hair growth begins inside the body. 

The real key is to eat a balanced diet, drink lots of water and to remember hair loves vitamins B, C & E.

Wear your ponytail loose. Pulling hair too tightly causes stress along the hairline, this contributes to breakage.

Add highlights to your colour, to give your hair definition and the appearance of thicker looking hair. 

Why not try a bob or pixie hair cut to give a fuller more voluminous look.

I would also highly recommend the Nioxin shampoo and conditioner.
What is Nioxin?
Nioxin might just be the answer you're looking for. 
Nioxin has a range of products from hair care to styling products all made specifically for people who want thicker, fuller looking hair. They have decades of research for understanding the biology behind hair loss which has been out into their products. They're designed to give you a healthy scalp, to help with hair growth.
Just like your skin, you need the right products and cleansers for that youthful and healthy look. So we need to properly care for our scalp just like we do for the skin on our face to help optimise the health of the scalp resulting in healthy looking and often thicker hair, which Nioxin products are perfect for. 
Nioxin have even created different variations to get the perfect product for you, so if you have coloured hair, light thinning, or severe hair loss, we have the right product for you.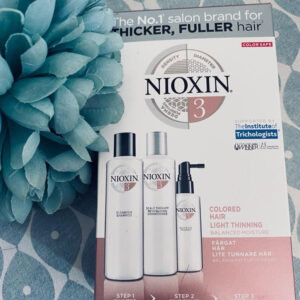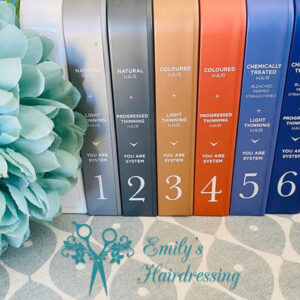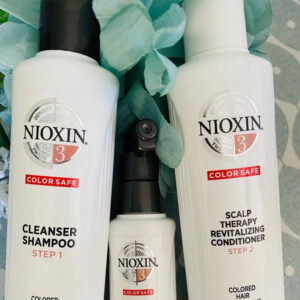 What should I do now?
Book an appointment with Emily, our hair thinning specialist, who will sit down with you to look at the reasons behind your hair loss and look at ways you can make your hair look thicker and fuller. 
Then she will recommend the right after care products for your new thicker and fuller look, and how to give you the best healthy environment for your scalp.
How do I book?
Check out our booking form on our website, or why not give us a call on 07950560175. 
We are looking forward to hearing from you